How A Blood Donation Led to a Cancer Diagnosis
Councils across Australia are about to go into battle to see who can donate the most blood. It's like Twilight without the fangs. But last year, there was an interesting twist to the story.
While the councils were sending their red stuff into vials at alarming rates, City of Gold Coast officer Gavin Wheatley, decided to join in. "I thought I should lead by example and try to get some of my team to donate, so I decided to start donating regularly," he said.
Gavin's third donation was plasma. On routine testing however, he was diagnosed with bone marrow cancer. "If I hadn't donated, they wouldn't have picked it up. And the good thing is they diagnosed it early."
Gavin remains optimistic about his future health. "Blood donation is so important as you are helping others in a time of need, while also performing a health check for yourself as the screening process is extremely thorough. By giving blood, not only could you be saving someone else's life, you could be saving your own life."
 The Blood Competition
The competition at hand is called the Australian Red Cross Blood Service Councils Challenge. The City will compete against other Councils around the country to donate blood and plasma.
Acting Mayor Donna Gates has taken on the role of official cheerleader for the challenge. "We're encouraging every one of our City officers to consider donating this year. Every time someone donates, they can save up to three lives. Blood and plasma donations help Australians when they need it most. Some need it to get through cancer or a difficult pregnancy. Others have medical conditions which mean they need blood products regularly to stay healthy."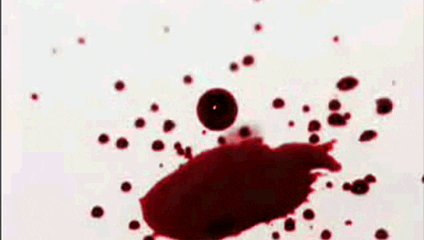 In last year's challenge, City of Gold Coast received the state award for the most donations of all councils in Queensland. It was the third highest council in the country, with 182 donations – saving 546 lives.  Cr Gates said the far greater goal this year was to aim for 334 donations, which would save 1000 lives. "Even family members of City employees can donate and make it counts towards the tally," she said.
The Councils Blood Challenge runs from 1 July to 30 September and includes every Council across the country.  In 2018, personnel from all local government across the country gave a total of 5,422 donations, saving up to 16,266 lives.
Maybe you'd prefer to see the actual fang-procured version of blood?
Otherwise, join the City of Gold Coast Red25 team for your donation to count to the City's tally.