Elvis Wants to Renew Your Vows
Is it time Elvis renewed your vows for you?
Did you always fancy a Vegas-style wedding? But you never got around to it? Well, show up on the 13th of July people. Because fake Elvis has got your back.
On this day, an Elvis impersonator can re-tie your knot. This will happen at the VIVA Surfers Paradise annual Renewal of Vows Ceremony. Interested? It's easy to get on that. You will need to click the link below, and turn up on time.
And who is the fake Elvis doing all this remarrying of frisky couples? Dean Vegas. He's an award-winning Elvis Presley tribute artist and certified marriage celebrant. He will remarry couples in a Las Vegas-inspired pop-up chapel on the Surfers Paradise foreshore.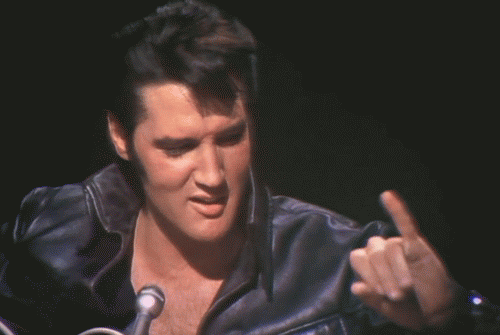 Elvis the Celebrant
The mass vow renewal ceremony attracts couples from across Australia and from overseas. Mr Vegas said he was looking forward to meeting the couples. "The only thing I love more than marrying people is playing the role of my musical hero. Thanks to the Renewal of Vows Ceremony, I get to do both. This is at one of the most spectacular beachside settings you could hope for."
Each couple will toast their vows with a celebratory glass of non-alcoholic champagne and a cupcake. They will also be given a commemorative certificate marking the occasion.
VIVA
All of the above is happening Asia Pacific's ultimate legends tribute festival, VIVA Surfers Paradise. There will be 25+ free and ticketed events. This includes continuous tribute artist performances, live music, street performances and more.
Registrations are now open for all married couples wishing to be a part of VIVA Surfer Paradise's Renewal of Vows Ceremony.
Interested? Lie back, think of Elvis, and click here. Registrations close 5th July.
For more information or the full VIVA Surfers Paradise event program, hosted by Surfers Paradise Alliance click here.
Maybe you'd just rather hang around on the beach in your ugly swimsuit? Do you, people. Do you.